We (at Ruppert Contracting) have been working with clients on their mostly residential projects for the past 16 years. Since my background is European and I am familiar with the typical European home construction, knowing the North-American stick frame systems I wanted to find something better. This is what led me to the ICF (Insulated Concrete Form) products. I was excited to learn that ICF is a better alternative to the traditional stick frame exterior walls, possibly even better than the wall systems that are being commonly used in Europe.
To understand where my excitement came from, let me tell you a bit more about the ICF system:
The Insulated Concrete Form is specially produced EPS/expanded polystyrene foam that look like a giant LEGO block and its two sides are connected with plastic webs. When it comes to assembling the exterior walls on site, the blocks are placed on top of each other by very easy physical labour and reinforcing bars are inserted onto the plastic webs. These bars will later become part of the reinforced concrete. Once the perimeter walls blocks are up and properly supported (so they are plumb), as well as window and door opening are created, workers place concrete into them. This is the most critical point of the ICF construction, as the concrete placement has to be done properly (a knowledgeable person shall monitor the right amount of material flowing into all necessary cavities).
As soon as the concrete is poured the mass of the new wall can be noticed if you are to touch it or lean against it - while the EPS foam will reflect your body heat, even the fresh concrete behind it will provide a very sturdy feel.
Examples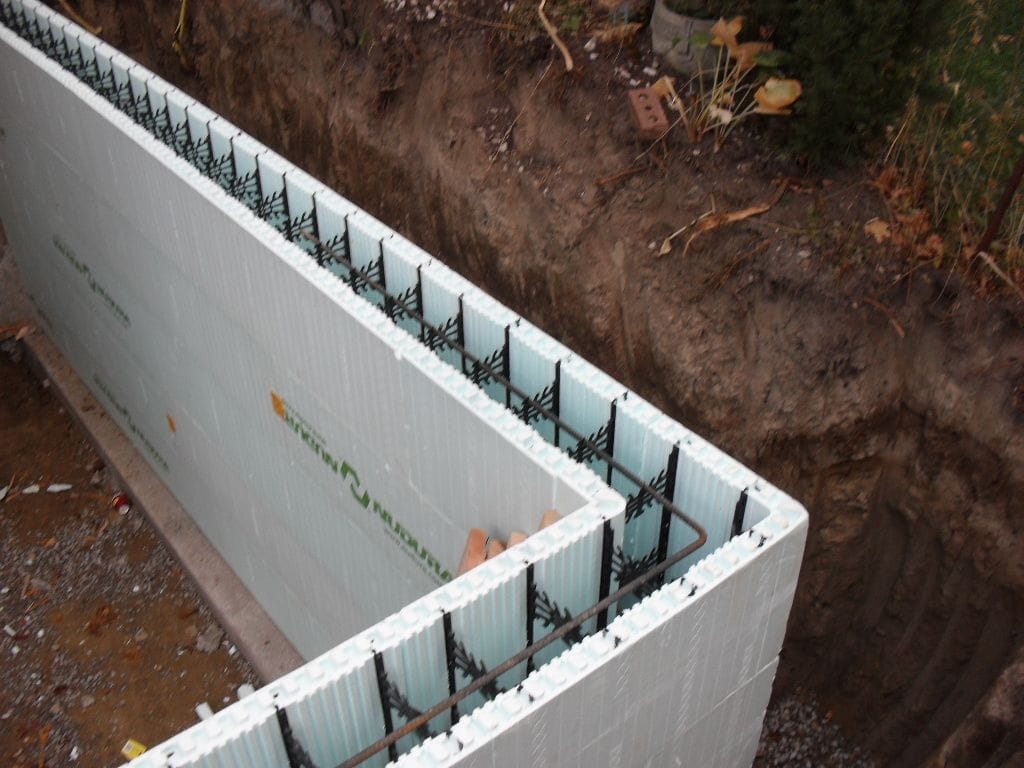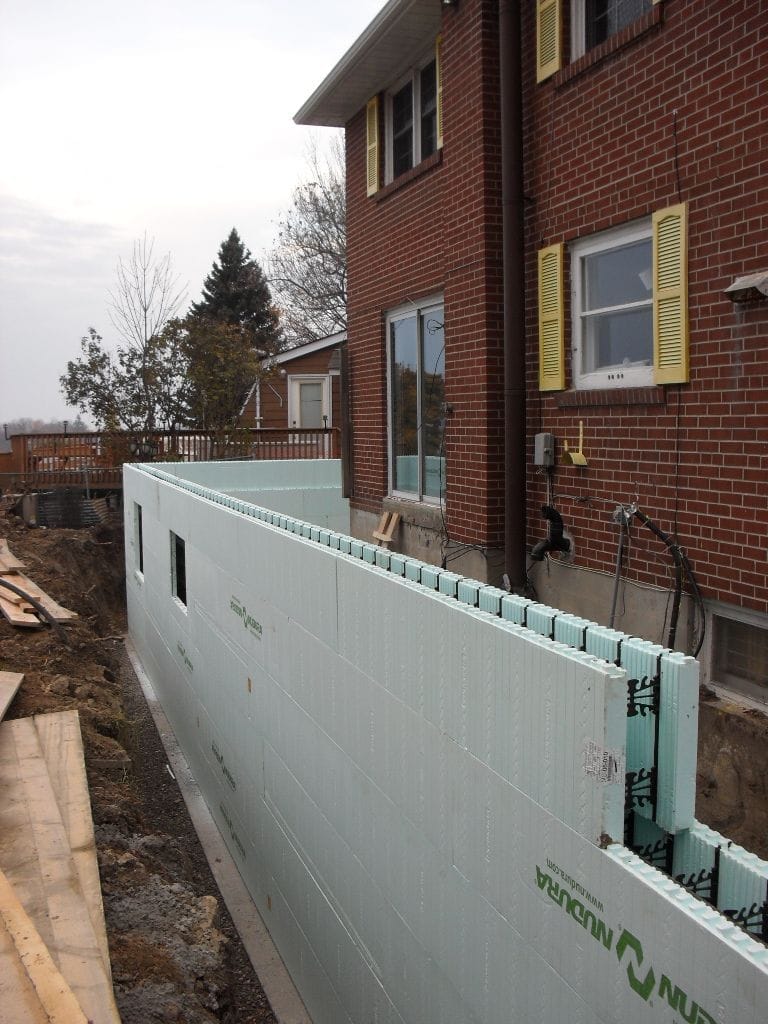 What you are gaining with ICF is the following:
- a great deal of thermo mass due to the density of the concrete(this will retain the heat it receives through heating and keep reflecting it once the heating source is turned off)
- a very quiet home - the ICF wall structure is very sound proof
- basically an earth quake-proof structure (like the high-rise buildings, an ICF building's structure is made out of reinforced concrete; therefore, their resistance against earth quakes or vehicle impacts is greater than even the resistance of the European homes that are constructed mostly with ceramic building block and can crack under stress)
- fireproof - the structure will not get compromised in case of fire
- water resistant - even if leaks or floods would happen, they would not compromise the structural integrity of the home. After drying and perhaps some cosmetics, the building can be used again.
- draft free and well insulated environment - I already mentioned the thermo mass, that will help retaining the inside temperature. However, thanks to the ICF walls' great thermal insulation, the heating or cooling costs are significantly lower, too. Since there is a continuous insulation, there will be now thermo-bridging, hence no drafts and cold spots.
I could go on and on about the advantage of this product, because I am a big fan of it as I am of all the better building materials. This being said, I would like to make it clear, that we do not produce and/or sell ICF blocks, we are only the end users - people who build them into their client's homes.
However, this relentless search for the better solutions helps us maintain a high standard when it comes to any parts of the home construction. We have a similar approach to a home renovation, basement finish or an interior remodelling. This is how we like it, this is what is normal for us. We do not expect our clients to see it in any other way either.
Latest Projects
Kitchen Reno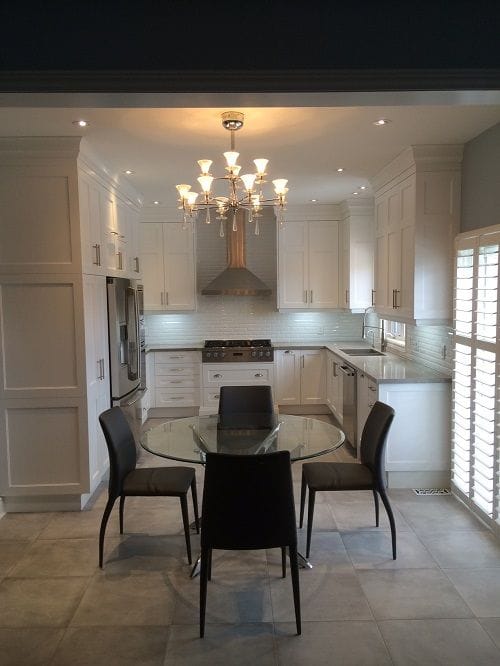 Accent Wall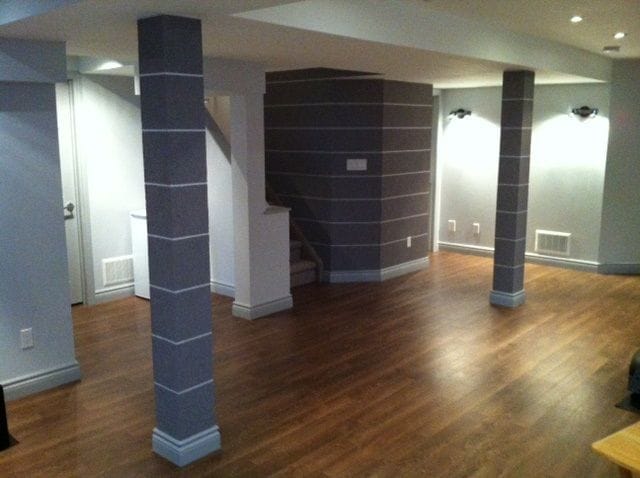 Custom Stairs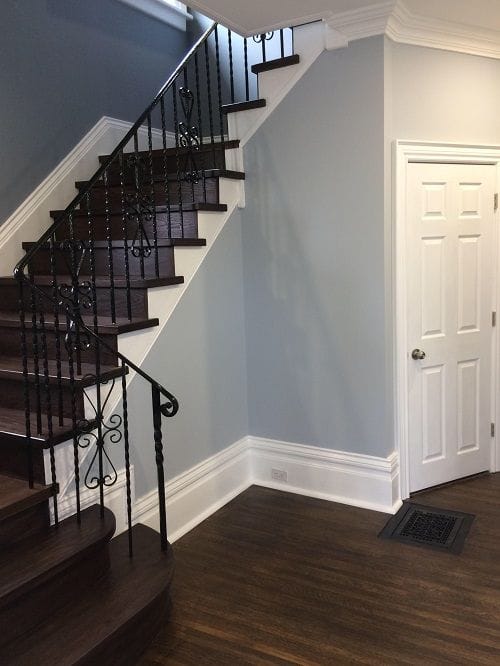 To learn more about our services and get your next project started please call or contact me here.

Zoltan Ruppert | RUPPERT contracting ltd.
416-939-6029